Translated Events
Dates
DATES ARE IN PST
2 Feb: (IV) The Blue Planet
5 Feb: (IV) The Blue Planet: Bonus Battles
9 Feb: (I) Dawn of A Legend
12 Feb: (I) Dawn of A Legend: Bonus Battles
14 Feb: Dungeon Update 29: VIII, XI, XII
16 Feb: (VIII) Cutting Winds, Soaring Lightning
19 Feb: (VIII) Cutting Winds, Soaring Lightning: Bonus Battles
21 Feb: Nightmare Omega Drive
23 Feb: (XII) Blood Reign
26 Feb: (XII) Blood Reign: Bonus Battles
2 Mar: (VII) Vow Upon A Star
5 Mar: (VII) Vow Upon A Star: Bonus Battles
9 Mar: (XIII) Of Lies and Love
12 Mar: (XIII) Of Lies and Love: Bonus Battles
New Abilities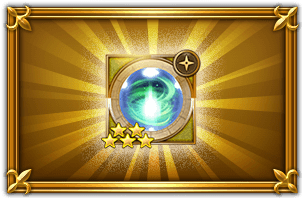 Raging Storm
Others
Multiplayer (New text added):

* Please note that the connection will be lost if the device enters sleep mode.

* Links to the Official Strategy Site.
* The Raid Party Message Board is only available in English, but posts can be made in any language.
New stamps:

New Room Conditions:

Relic Draws
The following texts were updated to the game codes:
Use free 11x Relic Draw?

Use this Relic Draw for free?
Untranslated
… and other 2nd anniversary images
although the above shows that the new set of dailies are untranslated, the following was found in the in-game codes:
<h1 class="c-ttl-section mb-b">Thursday</h1>\n <dl>\n <dt class="pl-b4″>\n <ul>\n <li>Power and White Orbs</li>\n <li>(FINAL FANTASY III)</li>\n \n ', FF.env.isWWRegion() || (__p += "\n <li>Gysahl Greens</li>\n <li>(FINAL FANTASY IX)</li>